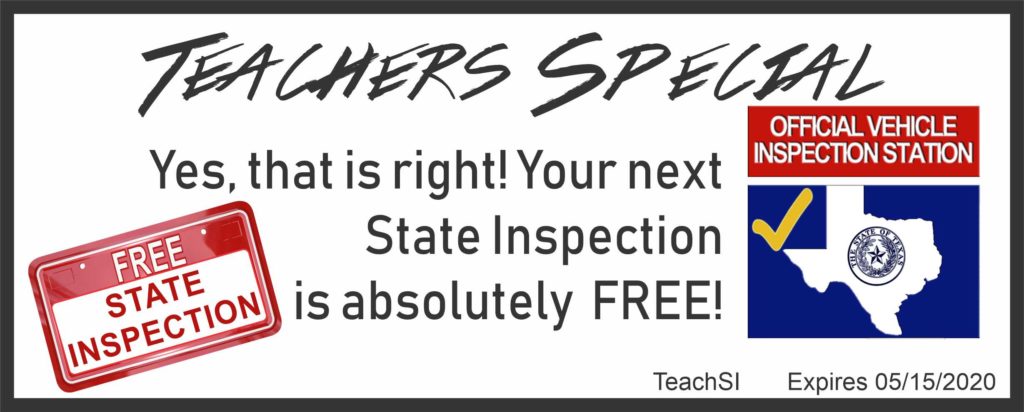 Free State Inspection
That is right…no tricks or gimmicks…just a good ole' fashioned thank you for everything you do. Just print out or show us this page on your phone and your next State Inspection is absolutely FREE.
Teacher and Educator Discounts
With school back in full swing we would like to say a special thank you to all of our educators with a complimentary State Inspection and some Teacher Specials – just for you!
After a full day of taking care of our children (and many of you took care of us some years back) you deserve a bit of special treatment.
TLC for your car or truck
With a busy schedule it can be really difficult to make time for simple things like oil changes, brake repairs and state inspections. We will make taking care of your car or truck convenient with COMPLIMENTARY SHUTTLE RIDES both to and from your school.